Formal Mess Dinners
Throughout the year, Officers of the Calgary Garrison hold a number of formal Mess Dinners, steeped in Highland Military Traditions. This is one of the primary sources of raising the funds required to pay for the needs of running the Youth Squad. It is an evening of pomp, ceremony, haggis and great pipe music!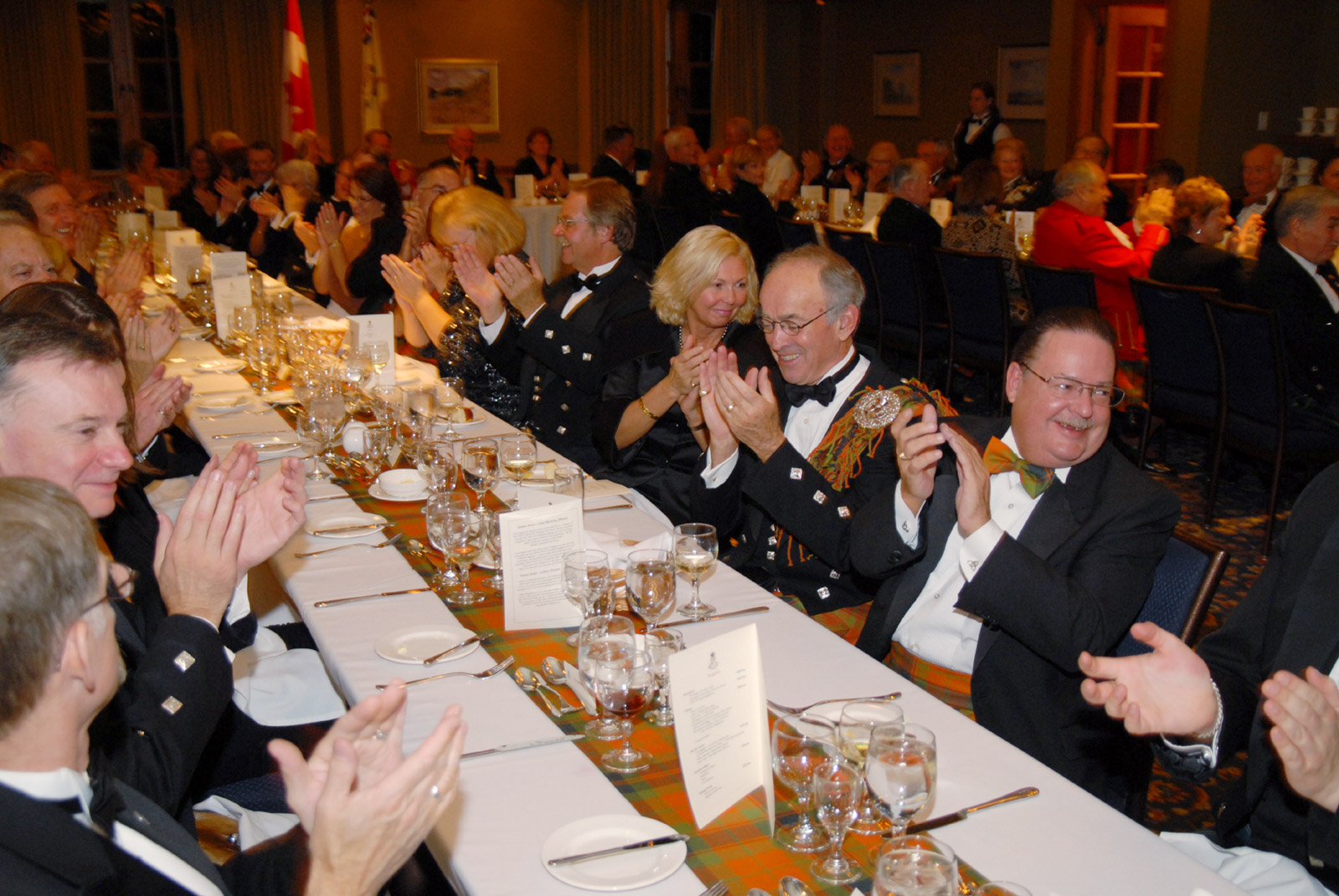 The themes on which these dinners are based, are directly tied to events in the history as they relate to the regiment.
Fine food, music, song, guest speakers, merriment and a series of toasts are all part of these events.
As we are a Charitable Trust, a portion of the event cost goes to cover the food and libations, and a Charitable Tax Receipt is issued to the participants.
The Youth Squad normally plays a major role in the event.