Burns Night Dinner
Date: Saturday 27 January 2024 (Tentative)
Location: Acadia Recreation Centre
Dress: Highland Casual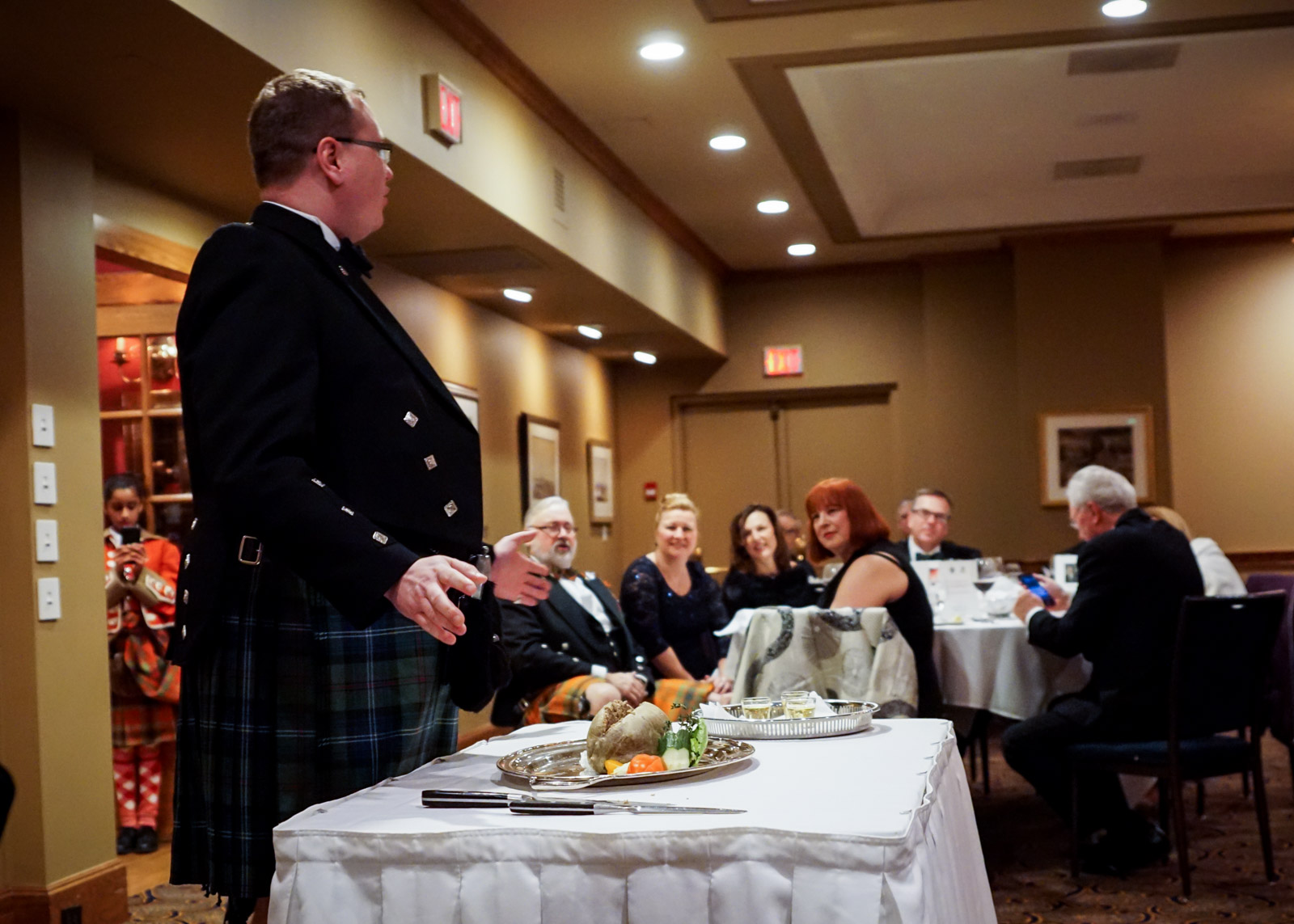 The annual social calendar begins in January with an informal, family Burns Night. The evening includes a traditional Burns Night Dinner with Haggis, performances by the Pipes, Drums & Dancers and members of the instructor cadre as well as traditional elements of a Burns Night such as the Address to the Haggis, the Toast to the Lassies and the Ladies Response and the Immortal Memory to Robbie Burns.
This event is a fundraiser for the both the Garrision and the Youth Squad and will also include a silent and live auction.
This is a family friendly event, and everyone is welcome. Be sure to puchase your tickets early, as this event has limited number of tickets.